Children's Competitions
Year 5 & 6 Children's Writing & Illustration Competitions
The members of the Hibiscus Coast Writers Inc group's aim was to encourage budding writers and artists in primary schools by offering them the chance of publication. An annual competition for Year 5 and 6 students in the area was hosted from 2010 until 2016.
In 2010, we launched the HCW Children's Writing Competition. Back then, there weren't many creative writing avenues available to Year 5 and 6 children. We saw a need and we feel that we filled that need. After seven years of running the competition, and awarding the corresponding Val Shearer Memorial Trophy, we have published seven 'Kids in Print' (KIP) anthologies.

In that time over 40 schools were invited to participate and there were 203 published authors of 355 pieces of writing and 138 published illustrations. Children were awarded 267 books, 34 medals, seven engraved pens, $350 in cash prizes and $240 in PaperPlus vouchers.

The successful campaign could not have continued without enthusiastic support from schools, teachers and parents. Over the years we have seen our KIP participants develop from strength to strength, their creative writing extending beyond our local competition to various other publications and competitions. We are very proud of their achievements and give them our hearty congratulations.

Local support has also been invaluable and we wish to thank the original sponsors PaperPlus Manly and subsequently, PaperPlus Orewa, the original printers KeadoPrint and subsequently CoastPrint and last but definitely not least, MariaJames Engraving. Our heartfelt thanks! Of course, none of this would have been possible without the tireless efforts of the Hibiscus Coast Writers volunteers who dedicated hundreds of hours to coordinating the events.

And finally, OF COURSE, the young writers and artists for all the wonderful, wonderful stories and illustrations - without their efforts, there would have been no Hibiscus Coast Writers Children's Writing Competition. Thank you, thank you, thank you!

It is therefore, with bitter sweet, heavy hearts that we announce that 2016 was the last of these competitions. There truly are many opportunities available to young writers to pursue and develop their talents now. We wish them all well and all we can say is 'Keep on writing'!

(25 July 2017)
Powered by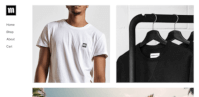 Create your own unique website with customizable templates.