About Us
How we started
A meeting was called in 1993 by the late Daphne Calderwood, Gloria Shirley (now Rockwell) and Pamela Bell to see if there were people on the Hibiscus Coast who were interested in forming a writers group. The first Hibiscus Coast Writers (HCW) monthly meetings began with 28 members. Some of the original members have become Life Members, some have left the district but still maintain their membership and happily new members have been welcomed.
How we can help you
HCW offers a supportive environment for writers to learn from feedback from our competitions or anything you may choose to bring along to the meetings. We also run workshops and have guest speakers. Members receive a newsletter every month with useful information. HCW offers mentoring and at times there are also smaller interest groups, focusing on a particular form of writing.
Are you interested in writing?
We are a local, fun group to share ideas with, participate in workshops and hear interesting speakers. We have monthly workshops; up to 6 internal competitions per year including poetry, short stories, drama and non-fiction, all judged externally.
Where and when do we meet?
Come along for a visit at 1 pm on the second Saturday of each month (except January and Easter), in the Pohutukawa Room, Whangaparaoa Library, 9 Main St, Whangaparaoa.
​For more information contact HCW Inc on
hibiscuscoastwriters@gmail.com
.
HCW Patron: Stu Duval (2016-present)
Master storyteller, artist and author - world famous in New Zealand!
www.StuDuval.co.nz

Immediate Past Patron: Brian Morris (2005-2016)
Past principal of the New Zealand Institute of Business Studies
www.nzibs.co.nz
---
Who's who at HCW Inc?
2018/2019 Committee / Officers
Librarian

​: Becky Carr

r

jncarr@gmail.com

Children's Competition Secretary:
None, refer enquiries to Web Admin
Last Updated: Feb 2019
---
Powered by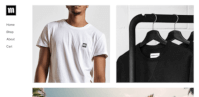 Create your own unique website with customizable templates.